Event
Spinmatic visits Latin America. Come meet us!
Sun, 26 May 2019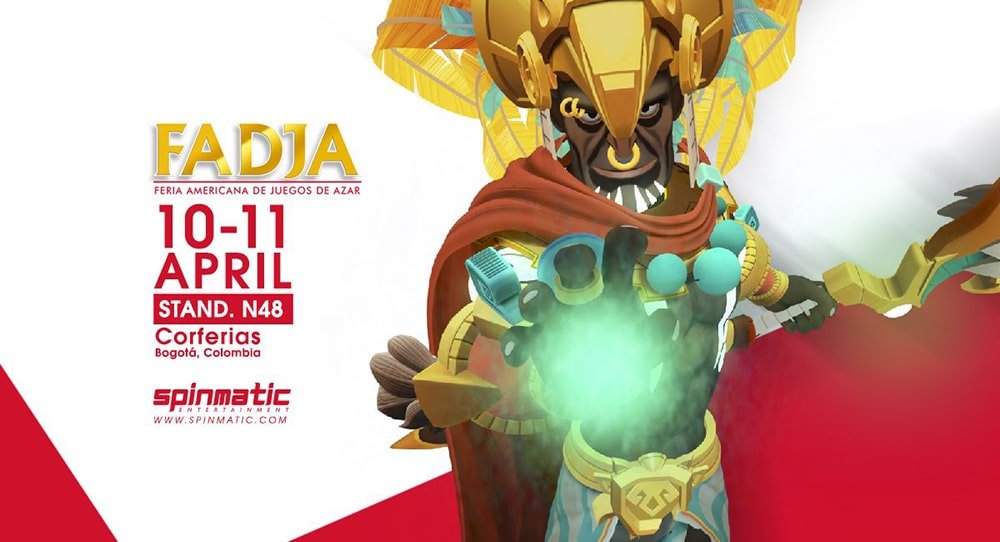 Casino Beats Malta Digital
At Spinmatic, we are proud to keep creating new and exciting casino games adapted to different regions and cultural preferences.
We are committed to diversity and we are very enthusiastic about expanding our amazing offer of video slots and bingos worldwide.
For this reason, we'll be visiting Colombia next month, to attend FADJA 2019, one of the most important gambling events in Latin America.
You can find us there at Centro Internacional de Negocios y Exposiciones de Bogotá (Corferias) Stand #48, from the 10th to the 11th of April, where we'll be exhibiting our complete suite of stunning casino games.
Apart from our broad set of classic products, we'll be presenting our latest innovations: the revolutionary
Mayanera, the cosmic
HelioLuna, and our next big hit Mahala!