Post
10 most played Spinmatic Slot Games in the iGaming market!
Mon, 7 Sep 2020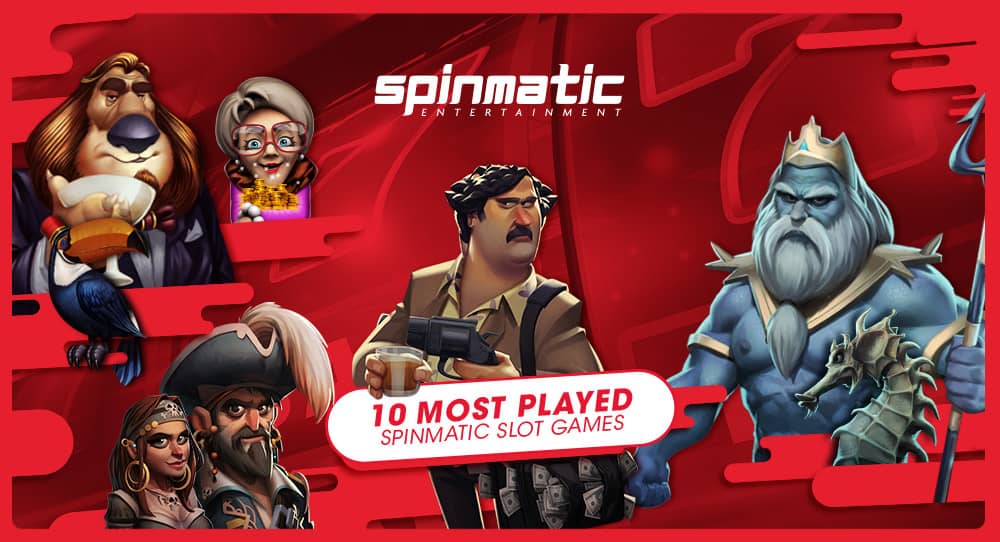 The history of slots is a very long one, and apparently it won't be ending any time soon. Gambling, casinos and slots themselves keep growing and growing each year.
In fact, in many markets such as Italy, the highest amount of money spent on the gambling industry during 2017 went to slot machines and video lottery terminals 1, while slots are the most highly implemented games for both online platforms and retail shops 2 worldwide.
But the secret of Spinmatic slots is that our team of experts researches the needs of the customers' clients by geographical and cultural background, and apply those needs to the games.
This is why, depending on the market, we have several leading slot games.
Here is a selection of the Spinmatic's most popular Video Slot Games on the market, which will engage your players worldwide with outstanding graphics and animations!
The selection of the 10 top exceptional games with their main features is:
1. Plata O Plomo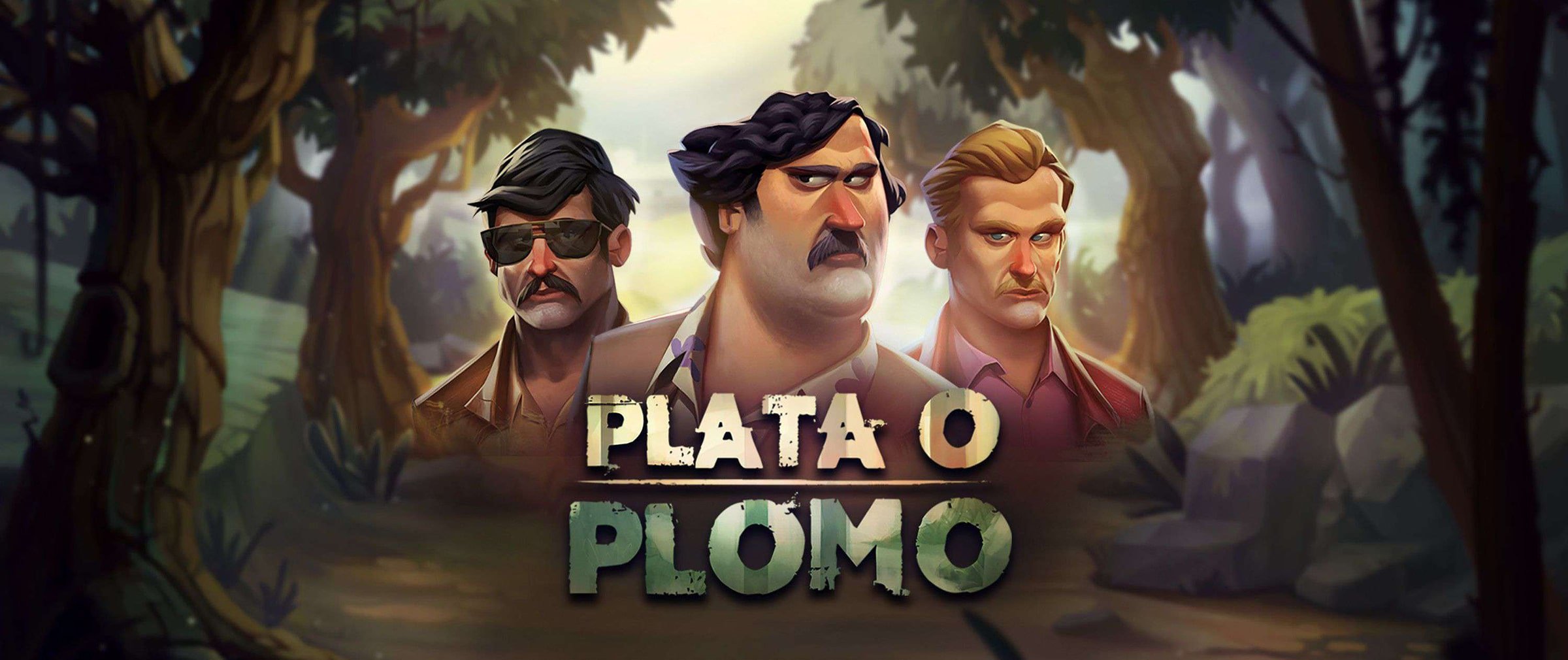 Money laundering, illegal drugs, and mules on one side; U.S. and local law enforcement on the other… Will El Patrón be able to escape his custom-designed prison?
Try entering the exciting, yet dangerous world of Plata o Plomo!
Main features:
Plata o Plomo is a Standard Video Slot game with 5 reels, 4 rows and 40 fixed paylines. The features of this game are: Moving Wild, Bonus Game (Plata o Plomo).
2. Ed Jones and Book of Seth
A world-renowned archeologist, Ed Jones, has been searching for the fabled ancient relic "Book of Seth" all over Egypt. After years and years of research, he finally found that it was buried in a temple in the depths of the Sahara desert. Now, he is getting ready for the adventure of his lifetime... and he needs your players to join him!
Main features:
Ed Jones and Book of Seth is a Standard Video Slot game with 5 reels, 3 rows and 10 fixed paylines. The main features of the game are: Wild Scatter, Free Spins, Special Expanding Symbol and Gamble.
3. Fall of the Beast
In a world where all the magical creatures exist, a war between elves and orcs has been going on for millenia. Join the elven forces defeating the orcs and win magical prizes with Fall of the Beast!
Main features:
Fall of the Beast is a Standard Video Slot game with the theme of a group of characters chasing a monster to put it down. Features: Standard Wild and 3 different Free Spins (Magician Free Spins, Priest Free Spins and Warrior Free Spins).
4. Calico Jack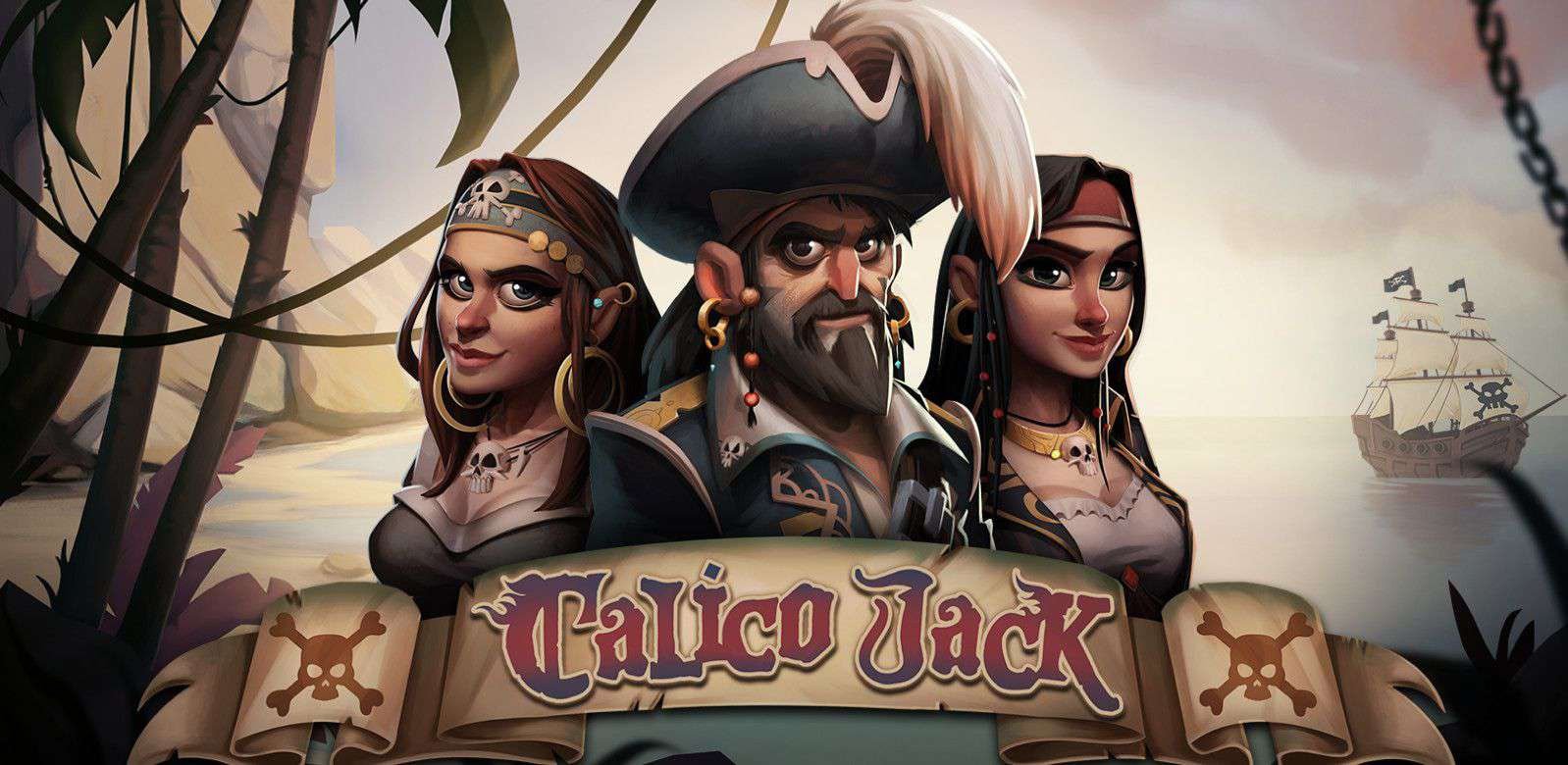 The Golden Age of Piracy… Thousands of people and hundreds of ships roam through the seas to find the same thing: Great treasure! Join Calico Jack and his mates in this journey, and find the great reward!
Main features:
Calico Jack is an inviting Slot Game with 5 reels and 3 rows, 9 fixed paylines, Free Spin, Wild with a Payout, Standard Scatter and a Gamble Game. It features stunning graphics and is available across different platforms!
5. Poseidon
There is a fabled underwater city that holds the treasure of God Poseidon, inhabited by mermaids and other sea creatures. Many tried to reach it, but all of them perished at the "tentacles" of Kraken, the gigantic octopus guardian of the treasure!
Get ready to discover the city, face the monster, and follow the road to the gold!
Main features:
Poseidon is a Standard Video Slot game with a theme inspired by the Ancient Greek Myth of Poseidon, God of the Sea. This game has a 5x3 layout and 9 fixed paylines. The features of this game are: Wild with a Payout, Standard Scatter, Free Spin and Gamble.
6. Rosemary
She looks like a nice old lady, but in reality, she is an incorrigible gambler! If your players get along with her, she may use some of her mind-bending, hocus-pocus skills to help them increase their winnings!
Main features:
Rosemary is a Standard Video slot with 5 reels, 3 rows and 20 pay lines. The features of this game are: Scatter (Lucky 7), Wild, Hold Reel and Rosemary's Kick.
7. Fancy Jungle
There is a hidden casino inside the Jungle! The visitors vary from wealthy entrepreneurs to TV show hosts, from rock stars to foreign princes… Are your players ready to join the elite and win your share of riches? Fancy Jungle is just for them!
Main features:
Fancy Jungle is an inviting slot game with Jungle theme and 5 reels with 3 rows. Free Spin Scatter, Stacked Wild with Multiplier and Nudge during Free Spin features are all prepared to assure an exciting and fancy game experience.
8. Book of Eon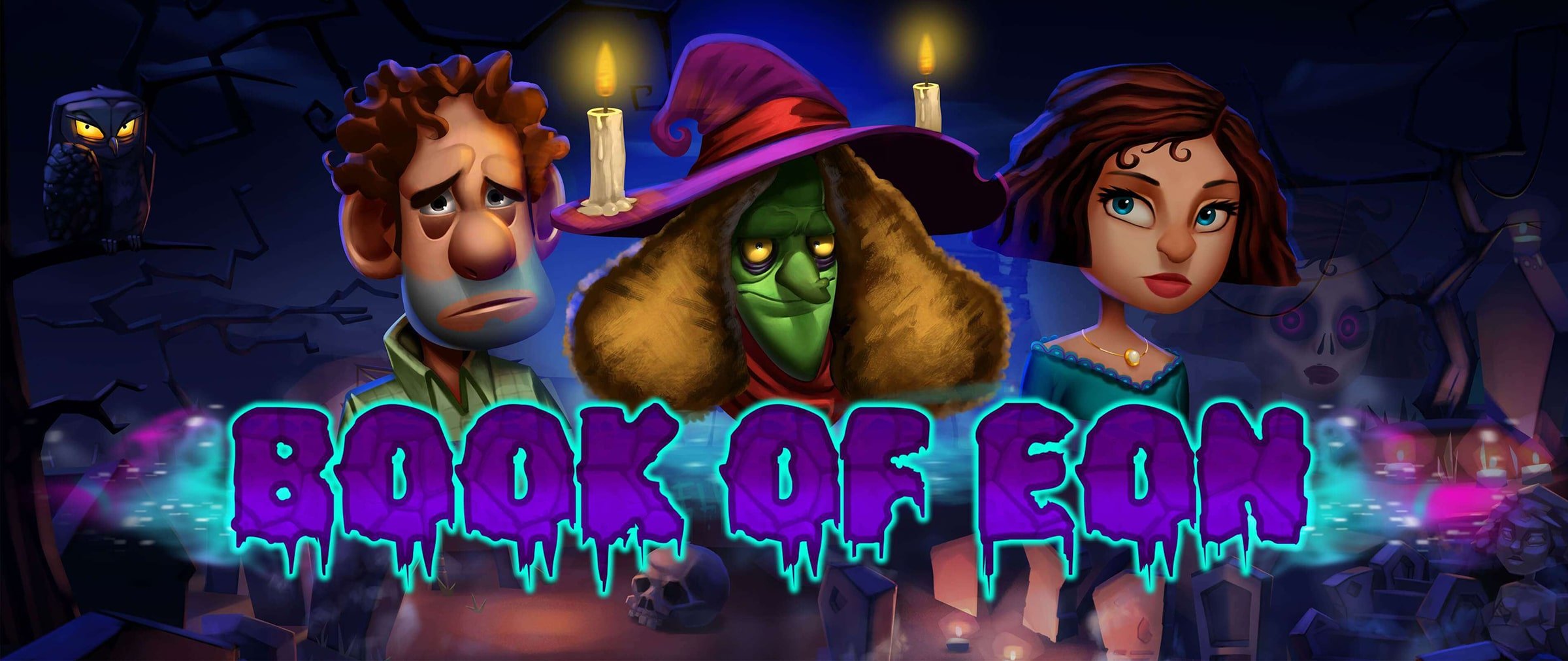 The daily life of happily married couple Edward and Matilda was destroyed when Matilda fell gravely ill and died too young. Burdened by sorrow, Edward was seeking a way to bring her back. In that quest, he found a witch who claimed that she'd help him with his "problem". Afterwards things went really badly and Matilda came back as a vile zombie!
Can he finally be successful and put Matilda where she belongs, or will he be stuck with a zombie until the end of his days?
Main features:
Book of Eon is a captivating slot game with 5 reels and 3 rows and witchcraft theme. 10 fixed paylines, Free Spins, Wild with a Payout and Gamble features are included to create an exciting game experience.
9. Mahala
Welcome to the mystical tent of Mahala, filled with incense fumes and curiosities from all over the world. Tea cups, tarot cards, and much more… Sit back, relax, and let her magic work on your players! When they enter this realm, anything is possible!
Main features:
Mahala is a Bundle Video Slot game with 6 reels and 5 rows. The features of this game are: Bundle Pays, Mystical Egg Symbol, Sticky Win Re-Spins, Scatter Symbols and Free Spins.
10. Fortune Dynasty
The treasure of the Fortune Dynasty has been protected inside the Ancient Temple for many centuries.
When the last family member passed, the monks summoned Caishen, the God of Wealth, to ask him for advice. Caishen proposed creating a game that would distribute the inheritance among the temple's visitors. Let your players open their fortune cookie and collect all the money boxes they can find!
Main features:
Fortune Dynasty is a Standard Video Slot game with 5 reels, 3 rows and 15 paylines. The features of the game are: Wild with x2 Multiplier, Free Spin with x2 Multiplier and Extra Free Spin during Free Spin.
---
1 Source: Cash inflow of the gambling market in Italy
2 Source: Market analysis by product type