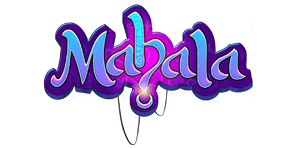 Coming soon
Discover your future. will fortune be on your side?
Welcome to the mystical tent of Mahala, filled with the aroma of incense and curiosities from all over the world: Tea cups, tarot cards and much more… Sit back, relax, and let her work her magic on you!
When you enter this realm, anything is possible. Get help from Water, Nature and Richness and find your fortune in the crystal ball.
Specifications
Game name
Mahala
RTP
95.49%
Volatility
Medium-High
Reels
6
Rows
5
Supported platforms

Technical information

Mahala is a Bundle Video Slot game with a Fortune Telling theme and 6 Reels and 5 Rows. The features of this game are Bundle Pays, Mystical Egg Symbol, Sticky Re-Spins, Scatter Symbols and Free Spins.