Post
Spinmatic deal with Replatz to gain presence in the Italian market
Aug 10, 2020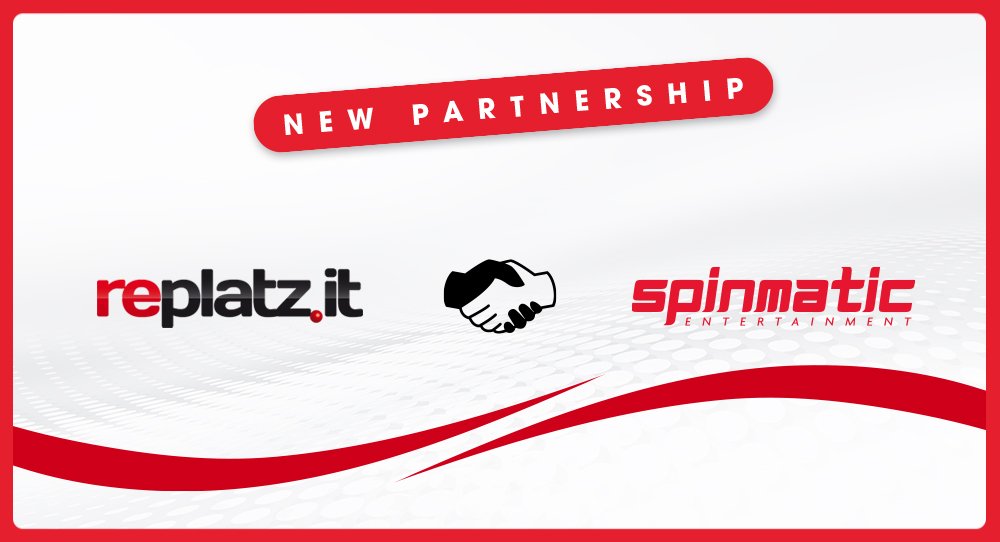 Leading developer and supplier of casino games Spinmatic has signed a deal with Italian company Replatz to offer Spinmatic's video slots through Replatz's gaming platform Fastbet.it
For the Italian company it is a great addition to its platform, while Spinmatic continues strengthening its presence in Europe, especially in the boot-shaped country.
"We are very happy to be partnering with Replatz and its new gaming platform Fastbet.it. We love the way they do things and working together has been very easy and interesting. It is great to be able to reach new players with our engaging video slots."
Gianfranco Arrichiello, Spinmatic Sales Manager.
"Italian players love Spinmatic video slots. I have no doubt this is going to be a great addition to our platform, and that together we will do very interesting things from now on."
Marco Platzgummer, Replatz Chairman.
About Replatz
The company is situated in Rosà (near Venice). Founded in 2000, it is the holder of two concessions issued by the Italian authorities for online games and offers all internet gaming services, through the Replatz.it, Fastbet.it, Winmax.it, Pepegol.it and Betman.it websites. Replatz is the owner of 50 shops and 5 corners, and operates in the Italian market through over 1000 PVR. Replatz has business, financial and technological skills that guarantee complete production and management autonomy in all phases of the game's activity, thus representing a real and innovative project of fixed-odds telematics betting on the market.
Link: Fastbet
About Spinmatic
Spinmatic is a leading developer and supplier of superior casino games. Founded in 2017, Spinmatic has revolutionised the slots market by producing superior casino games with the latest HTML5 technology. Our mission is to empower our customers, delivering high quality games to create the world's best gaming experience. To meet our goals, we pay special attention to the quality of our products, the peace of mind of our loyal operators and the preferences of their enthusiastic players.
Link: Spinmatic