Post
SoftGamings becomes new Spinmatic distribution channel
Thu, 16 Apr 2020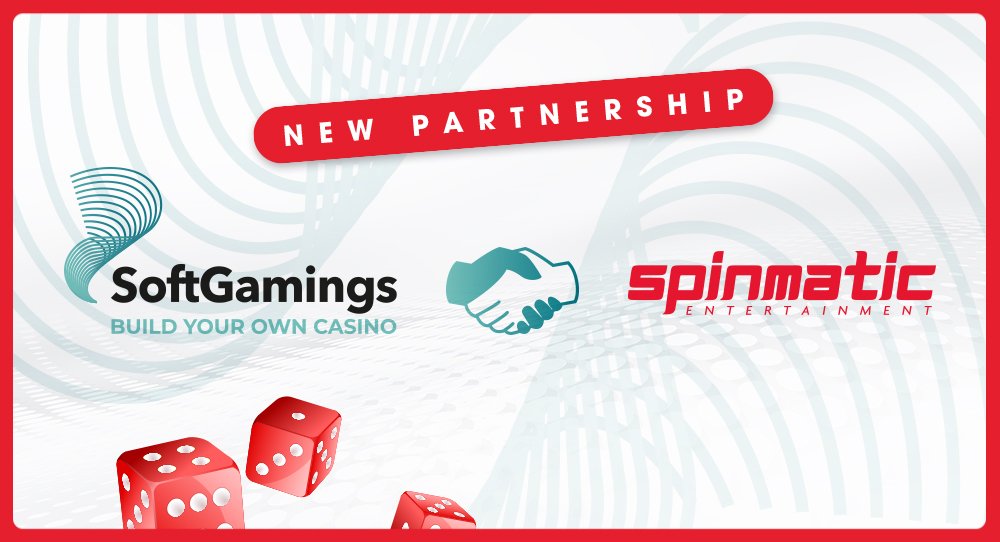 We are proud and happy to announce that Spinmatic's outstanding Casino Games are now available on SoftGamings platform.
This alliance with casino games reseller SoftGamings will open an important distribution channel for our games in several regions, especially in the CIS market.
With this incorporation to SoftGamings' range of game providers, Spinmatic fans in countries like Russia, Armenia, Moldova, Azerbaijan, Belarus and so on, will be able to enjoy every slot game with the quality and speed that characterise SoftGamings' platform.
"It is great to be increasingly available for our clients in more and more markets. I have no doubt this alliance will help us reach new markets in the best possible way. SoftGamings is a very important partner for us. We are extremely happy"
Norbert Mathies, Spinmatic Managing Director.
"The partnership with Spinmatic is a great opportunity for SoftGamings, and we are excited to have their premium content within our portfolio since it will meet the needs of our operators worldwide."
Irina Sazonova, Director of Partnerships at SoftGamings
About Spinmatic:
Spinmatic is a leading developer and supplier of superior casino games.
Founded in 2017, Spinmatic has revolutionised the slots market by producing superior casino games with the latest HTML5 technology. Our mission is to empower our customers, delivering high quality games to create the world's best gaming experience. To meet our goals, we pay special attention to the quality of our products, the peace of mind of our loyal operators and the preferences of their enthusiastic players.
About SoftGamings:
SoftGamings is a B2B casino platform provider and gaming systems aggregator. With over 10 years of experience in the industry, SoftGamings provides solutions demanded in the market and develops its own creative solutions: White Label, Turnkey, Self-Service, Bitcoin platform solutions, Bonus System Standalone feature, Sportsbook solution, Slots Bundle, Live Bundle, and Casino Games Integration.