Post
Snaitech to integrate Spinmatic's suite of video slots
May 18, 2021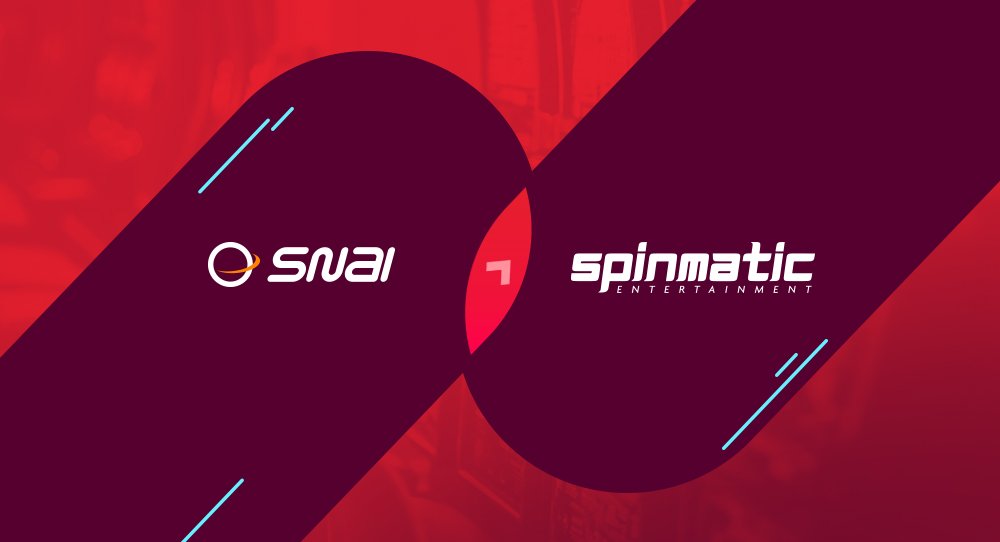 Leading developer and supplier of premium casino games, Spinmatic, has made an agreement with Snaitech, one of the biggest Italian betting operators.
Spinmatic's amazing video slots will be reaching Snaitech players in Italy, while strengthening the presence of the company in this market.
"We are very proud to launch Spinmatic's games in the Italian market. This agreement will allow us to meet the needs of our most demanding customers and confirms Snaitech's strategy to provide an increasingly high performance and safe product".
Alessandro Graziosi, Snaitech Digital Director
"We are very happy about partnering with Snaitech. They have a huge reputation worldwide and a great knowledge of the Italian players. Italy has always been one of our focus markets, and this deal is going to help us grow there and reach more clients with our carefully developed stories. We know what Italians like when playing slots."
Adam Spisak, Spinmatic's Sales Director
According to Spinmatic's research, Italian players love slots with stories about the ancient Greek, Roman, and Egyptian Gods, and classic pirate games. Some of the company's related games are Poseidon, Egyptian Stone, and Calico Jack.
About Snaitech
SNAITECHis one of the leading concessionaires in Italy in the gaming and betting sectors, founded through the integration between Snai Spa and the Cogetech group companies in late 2015. From this integration, with a fundamental strategic value both from a financial and business point of view, a new reality was born, thanks to the expertise, the resources and the dimensions required to compete in Italy and around the world at maximum levels.
It is one of the most important concessionaires for the management of the authorized games in Italy. Thanks to its multichannel technology it offers sport and horse racing betting, virtual sports, video lottery, new slot, both online and mobile (poker, skill games, casino games, bingo), esports and pari-mutuel, through its point of sales network and online.
About Spinmatic
Spinmatic is a leading developer and supplier of superior casino games. Founded in 2017, Spinmatic has revolutionised the slots market by producing superior casino gameswith the latest HTML5 technology. Our mission is to empower our customers, delivering high quality games to create the world's best gaming experience. To meet our goals, we pay special attention to the quality of our products, the peace of mind of our loyal operators and the preferences of their enthusiastic players.
Link: Spinmatic