Post
1ClickGames to integrate Spinmatic's suite of video slots
Wed, 20 May 2020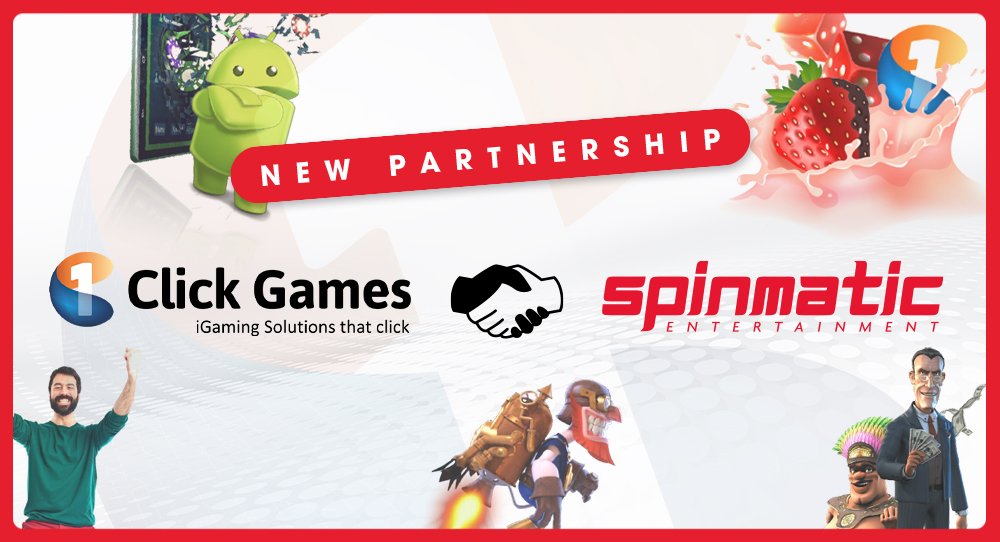 1ClickGames to integrate Spinmatic's suite of video slots
Leading developer and supplier of premium casino games, Spinmatic, has made an agreement with 1ClickGames, a company that supplies land-based and online operators worldwide.
Through 1ClickGames platform, Spinmatic's amazing video slots will be reaching players from new markets, while strengthening its presence in the rest of the world, where the company already has operations.
"This partnership with Spinmatic is very important to us because we focus on our customers. The more games we can offer them for integration, the more markets we can cover, thereby becoming more competitive. It is great to know that our portfolio is now complemented with a provider who does their job so passionately and delivers great gaming content. We are gradually moving towards our 1 billion transaction goal and thanks to this new partnership, we have taken another step towards it."
Maxim Terehovich, 1ClickGames CEO
"This is a very important partnership for Spinmatic because thanks to this deal we can offer our games to all the 1ClickGames clients. I would like to give special thanks to all 1ClickGames team for their pleasant cooperation and good work."
Adam Spisak, Spinmatic's Sales Director
About 1ClickGames:
1ClickGames is a supplier of premium white-label solutions for both iGaming start-ups as well as existing operators worldwide. 1ClickGames focuses on fast integration, ensuring rapid and cost-effective time to market for all its clients. Operators are provided a complete gaming site with a full suite of top iGaming products including casino, sportsbook, mobile casino, and live casino, all deployed under a unified management platform, as well as services like sublicensing, branding, content management, etc. More information about 1ClickGames is available at www.1clickgames.com
About Spinmatic:
Spinmatic is a leading developer and supplier of superior casino games.
Founded in 2017, Spinmatic has revolutionised the slots market by producing superior casino games with the latest HTML5 technology.
Our mission is to empower our customers, delivering high quality games to create the world's best gaming experience.
To meet our goals, we pay special attention to the quality of our products, the peace of mind of our loyal operators and the preferences of their enthusiastic players.
Link: Spinmatic