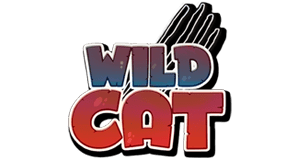 A hairy adventure with meow-nificent prizes
A new gang with a cat-itude is rising on the streets… They may look cute and fluffy but they mean business! Join them in adventures and win meow-nificent prizes with Wild Cat!
In a busy downtown neighbourhood, a jolly tabby cat called Mr. Biggles, loved by everyone - humans and cats alike -, has created a community to help the stray cats in the area. But when the infamous Scratch the Thug wants to join in, things get a little bit out of hand and the innocent group suddenly turns into a gang! Even worse, he takes an immediate liking to Lady, a very beautiful white feline whom Mr. Biggles has had feelings for since his kitten days.
Now Biggles is at a crossroads: Will he easily give up on his little group and purr-ty Lady or will he fight for his friends and love?
Specifications
Game name
Wild Cat
RTP
95.72%
Volatility
High
Paylines
81
Reels
4
Rows
3
Supported platforms

Technical information

Wild Cat is an entertaining video Slot game with a Cat theme and 4 Reels with 3 Rows and 81 paylines. The features of this game are Standard Wild, Mystery Scatter and Gamble.