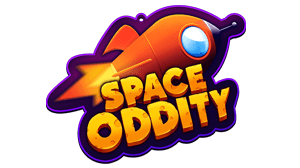 Coming soon
Get ready for an unforgettable journey!
Have you ever wanted to be an astronaut, and dreamed of going up to space? With Space Oddity, you can make your dreams of travelling through the universe come true, and maybe discover new life forms, too!
On the way to mapping uncharted areas of the galaxy, the crew found out that what was thought to be empty vastness was actually brimming with life! In fact, it seems to be filled with so many things that the spacecraft cannot move without finding something new and exciting!
Prepare yourself for the next big adventure!
Join the team, traverse through space and collect precious findings!
Specifications
Game name
Space Oddity
RTP
97.12%
Volatility
Low-Medium
Paylines
20
Reels
5
Supported platforms

Technical information

Space Oddity is a Video Slot game with a space and extra-terrestrial life theme and 5 Reels with 3 Rows and 20 fixed paylines. The features of this game are Meteor Win, Free Spin Scatter and different Wild functions.