Event
SBC Digital Summit
Fri, 24 Apr 2020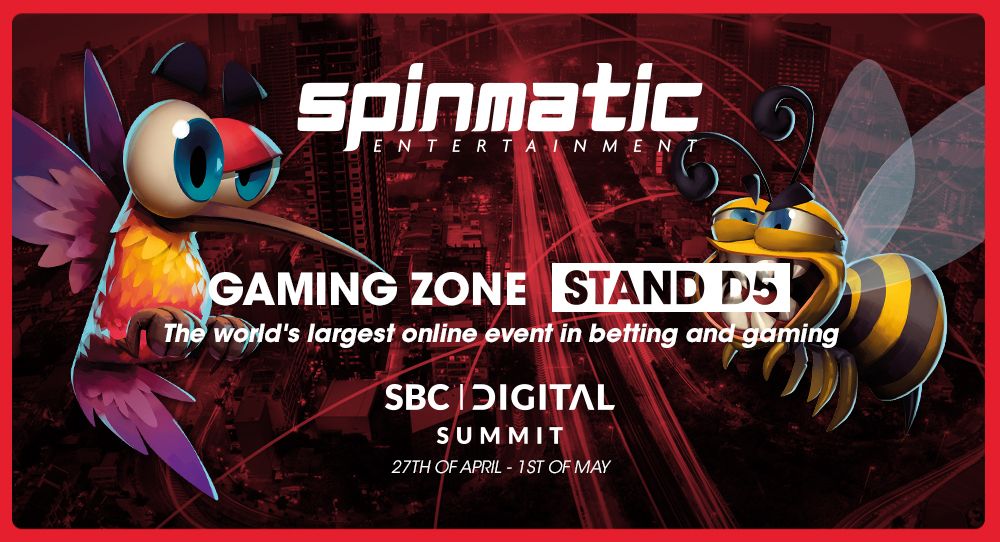 Casino Beats Malta Digital
SBC DIGITAL SUMMIT
The SBC Digital Summit 2020 is an online virtual and interactive event for the betting and gaming industry that will take place from the 27th of April to the 1st of May. 140 speakers will discuss how our industry is facing the COVID-19 challenge.
Due to the COVID-19 situation that we are living in, SBC Digital Summit will take place virtually, and it is meant to be the world's largest online event in betting gaming ever.
Spinmatic will be present there with its amazing virtual stand, where Managing Director, Norbert Mathies will give a brand presentation about the latest technology and outstanding virtual slots and bingo games developed during the last months.
Mathies' webinar will take place on the 28th April, at 14:30 PM CEST, and you can also visit our Virtual Stand D5 in the Gaming Zone during the whole week.
Please join Spinmatic's conference and visit our stand to network and share experiences about our industry. You can now register here.