Event
Casino Beats Malta Digital
Mon, 29 Jun 2020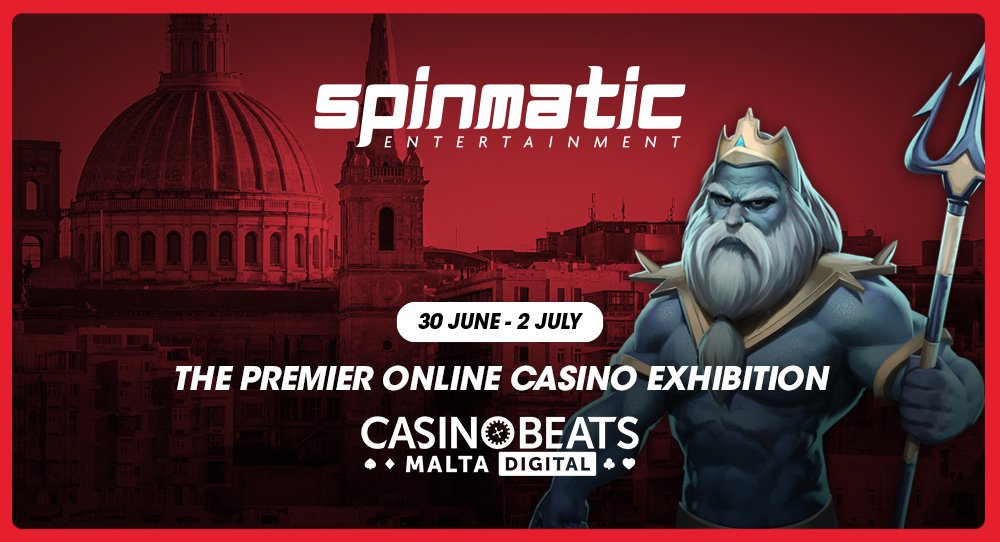 Casino Beats Malta Digital
Leading developer and supplier of premium casino games, Spinmatic, is going to participate in Casino Beats Malta Digital, to take place virtually from the 30th of June to the 2nd of July.
With the main focus on sharing insights and ideas about 2020's unique challenges, due to COVID-19, and talking about the long-term opportunities for the industry, Spinmatic will have a virtual stand during the four days of the summit.
Participants will be able to try Spinmatic's amazing games, of which there are more than 50 at the moment, including the unique Spinalott, a hybrid of a slot and a lottery game.
Every screen is clickable and shows the real appearance of every game.
Finally, there will also be private and group chats available, to organise meetings and discuss any possible doubts or questions.
Don't miss the opportunity to visit Spinmatic's virtual stand at Casino Beats Malta Digital!